Delivery Experience, Optimized
In the same way service at a restaurant defines your dining experience, every product delivery is a loud statement about your brand. Sustainable packaging and packing, fast and free shipping choices, and easy return policies are the keys to inspiring customer loyalty. Sendflex Technology multi-carrier shipping solutions help shippers keep their delivery promises, ensuring customers will come back for more.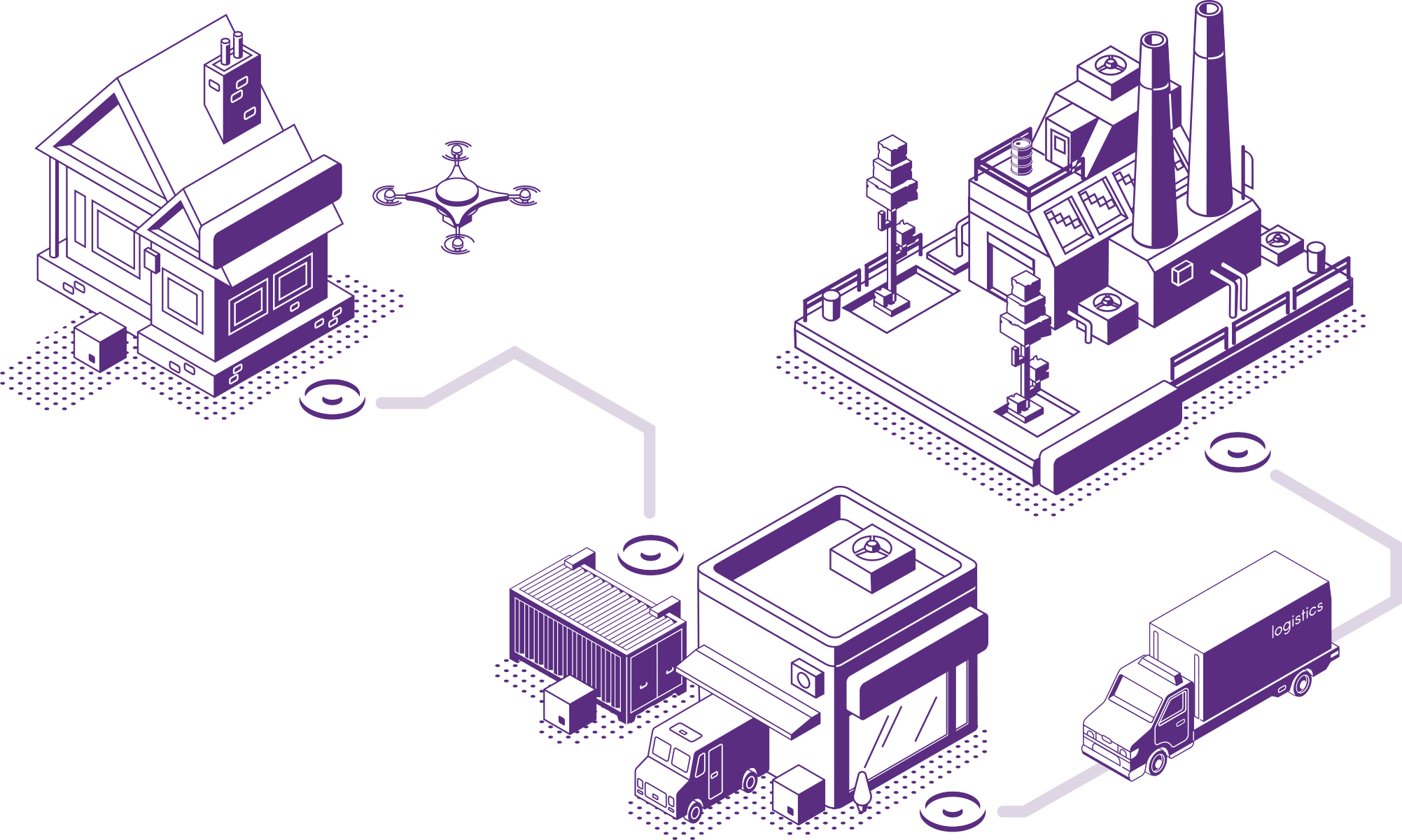 SOLUTIONS ORIENTED
All Businesses Face B2C Delivery Challenges.
The explosive growth of B2C eCommerce has severely strained traditional parcel carrier capacity at a time when customers are demanding even faster, more flexible (and free) delivery options. As a result, shippers are fulfilling orders from inventory located closer to their customers, including stores, depots, and suppliers. This means engaging more local carrier services, greatly complicating routing decisions and effective carrier management processes.
AWARD-WINNING
Sendflex Technology Simplifies Efficient and Cost-Effective Delivery.
Built on the award-winning, FedEx Platinum-certified Transtream multi-carrier platform, Sendflex helps medium to large enterprises ship from anywhere, to anywhere, by any carrier, at any time. One solution automates cartonization, carrier selection rules, rating, shipping, tracking, POD, returns, and tracking across hundreds of parcel, LTL, and local delivery carriers.
OPTIMIZE DELIVERY
How Sendflex Works for You
Intelligent

Adaptive

Scalable
Sendflex algorithms and business rules instantly automate packing, carrier selection, and cost-effective delivery decisions.
Sendflex helps you stay ahead of the competition by providing the configuration tools you need to adapt to dynamic business requirements.
Sendflex cloud technology scales to support thousands of users, carriers, locations, and production level transaction volumes.
POWERFUL RESULTS
What Sendflex Can Do for You
Reduce fulfillment costs, inspire ongoing brand loyalty and repeat business.
DELIVERY CONSULTATION
See What Sendflex Can Do for You
Are you struggling to keep up with the consumer demand for faster, cost-effective delivery options?
Sendflex multi-carrier apps and APIs support your entire extended enterprise:
Automate UPS, FedEx, USPS, DHL, regional, local, and LTL routing, rating, shipping, tracking and returns
Match shipper delivery requirements with carrier contract terms, capabilities, constraints, and preferences
Algorithms provide the most transportation cost-effective order packing and palletization instructions
Scalable to support thousands of low or high-volume ship-from warehouse, store or supplier locations

LEARN
Download Top 10 Things Retailers Can Do to Optimize Their Customers' Delivery Experience
EBOOK
Learn how to optimize the quality and cost of your D2C delivery experience
Shipping technology developers and integrators, 3PLs, and shippers need to shift the focus from automating shipping processes to optimizing the quality of a seamless D2C delivery experience. Here's how.