PARCEL ORCHESTRATION PLATFORM
Sendflex adds a layer of intelligence to legacy parcel shipping execution
Sendflex is the first parcel management technology to bring together no-code optimization intelligence and high-speed execution. We make it easy for transportation managers to simplify and automate increasingly complex B2C transportation decision-making in shopping carts, order entry, fulfillment planning, shipping, and returns. Optimize cost savings, cube utilization and customer delivery experiences.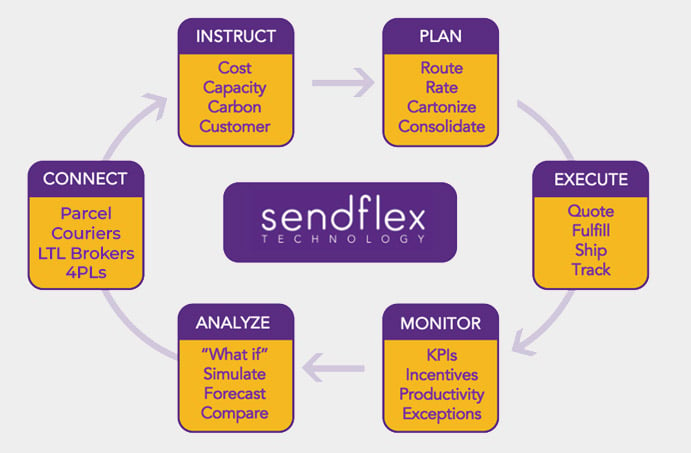 Instruct
Configure no-code instructions to simplify complex decision-making throughout fulfillment process, including:
Carrier contract compliance: set daily limits, incentive targets, and cutoff times. Reroute to avoid unexpected charges
Carrier delivery area: route based on carrier city, state, zip code ranges, and zone coverage
Shipment attribute: route based on shipment size, weight, fragility, hazardous material, and cube
Consolidation criteria: identify consolidation opportunities by # units, weight, and cube accumulation target
Cube utilization: optimize transportation cost-effective cartonization and palletization processes
And more…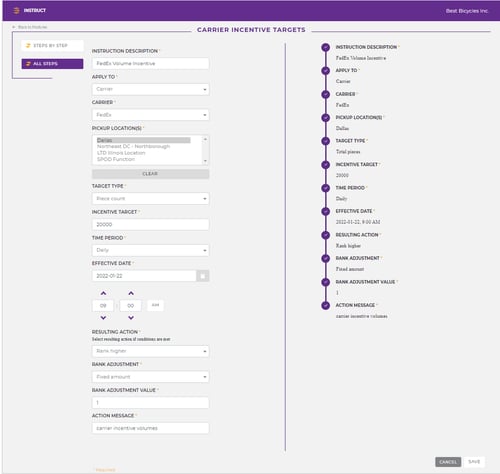 Connect
Diversify your carrier network by connecting to hundreds of our pre-connected carrier services and 3rd party web services to route, rate, ship, and track shipments. Or connect to your existing shipping system's API. Or use our no-code tools to onboard other carrier APIs in hours, not weeks.
National carriers: FedEx, UPS, USPS, DHL, Pitney Bowes, Purolator, CanadaPost, TNT, Canpar, and more
Regional carriers: OnTrac, LSO, LaserShip, SpeeDee, GLS, UDS, GSO, Cardinal, Loomis, and more
Local carriers: AxleHire, Frayt, PointPickup, Uber, Roadie, Dickerson Logistics, and more
LTL: FedEx, ABF, TForce, Averitt, YRC, Central, Old Dominion, CEVA, Con-way, SAIA, Estes, and more
Web services: Paccurate, Labelmaster, Endicia, Pitney Bowes, Essential Hub, ConnectShip, and more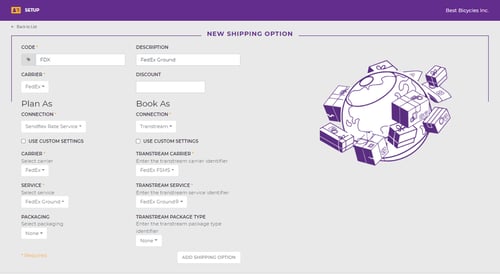 Plan
Use our API or planning workbench app to apply optimization instructions to individual orders or batches of orders. You can:
Create plans, using Sendflex's super-fast routing and rating optimization engine
Compare plans, analyzing KPI results including shipping cost, time in transit and cube
Change, rerun or delete plans until you are satisfied with results
Execute shipments against a plan and batch print labels and BOLs
Release plans to another shipping system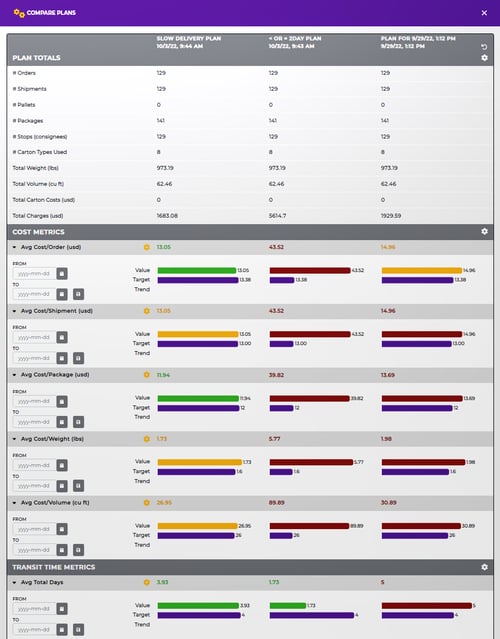 Execute
Use our API or apps to execute individual or batches of shipments based on optimized plans. You can automate:
Routing: qualify carrier selections based on capabilities, constraints, and preferences
Quoting: calculate accurate shipping charges and transit times in order entry and shopping carts
Fulfillment: determine most transportation cost-effective way of packing cartons and building pallets
Shipping: weigh, rate, and label shipments in warehouses, mail centers, and stores
Tracking: real-time tracking of in-transit shipments, retrieve and store POD signatures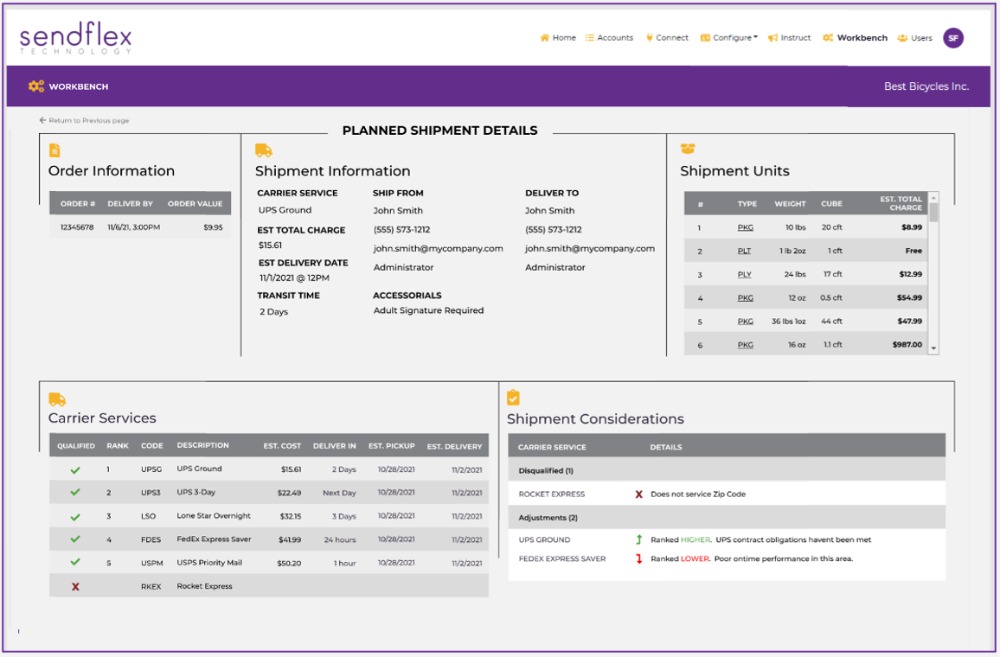 Monitor
Track status of fulfillment activity in real time. Use instructions to trigger actions based on events: You can monitor:
Productivity: dials indicate shipment processing by location
Carrier daily pickup limit targets and reroutes based on accumulated # shipments
Carrier incentive targets and reroutes based on accumulated shipping spend run rate
Consolidation targets and releases shipments based on accumulated weight and cube
KPIs and exceptions, send alerts when activity exceeds target tolerance levels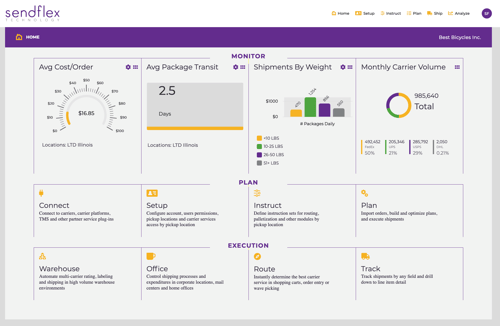 Simulate
Analyze historical shipping data and simulate how changes to instructions might have impacted your costs and delivery performance based on:
Carrier selection: "What if" I had used a different carrier during peak?
Cube utilization: "What if" I had added a different carton size?
Transit time: "What if" I had used express services during the month of November?
Consolidation drop ship points: "What if" I had opened a DC in Sparks, Nevada?
Rate negotiation: "What if" I were subject to a different incentive tier?