"SIMPLE CAN BE HARDER THAN COMPLEX"*
Sendflex Makes Complex Shipping Decisions Very Simple and Easy to Control.
*Steve Jobs

What We Do
Exploding B2C eCommerce volumes are making it harder for shippers to find capacity, manage more carrier diversity, and control shipping costs.

Sendflex's final-mile Transportation Management System (TMS) optimization platform makes it easy for you to configure and apply cost-effective transportation planning and execution rules throughout your end-to-end fulfillment process.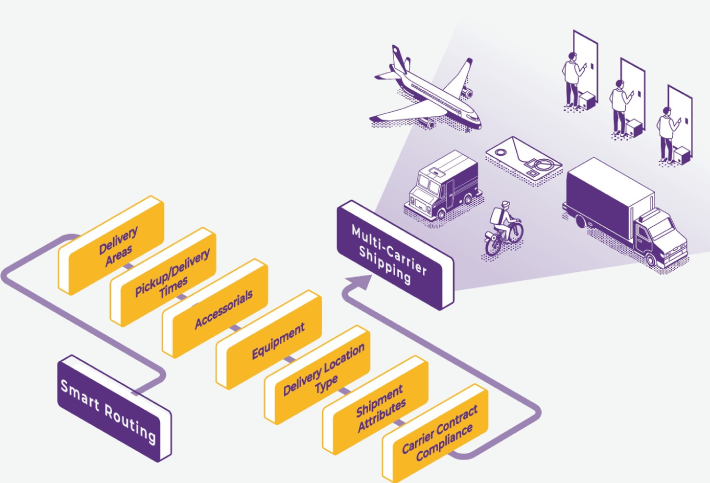 What is TMS Optimization?
For many years, TMS optimization has automated complex B2B LTL and TL consolidation and load planning, mode shifting, carrier selection and shipping execution. But never B2C parcel. That's because shippers used to be able to rely on a couple of national parcel carriers to handle all B2C deliveries, so parcel optimization wasn't necessary. Until now.

Today, Sendflex is the first TMS platform to apply optimization intelligence to final-mile B2C shipment planning and execution, optimizing capacity, efficiency, and cost savings in these areas:
Final Mile Connectivity
National carriers don't have the capacity to keep up with soaring eCommerce volumes. Plus, customers want more delivery options. Sendflex connects in real time to hundreds of national, regional, and local final-mile carriers to diversify your shipping services and build resilience into your delivery capacity.
Carrier Contract Compliance
Sendflex monitors total number of packages, weight, and cube to ensure you comply with daily or annual contract incentives. Routing rules can be configured to switch carriers when contract compliance terms are met.
Consolidated Drop Shipping
Sendflex looks across orders for consolidated drop shipping opportunities, enabling you to expand capacity and reduce cost per pound with middle and final mile planning and execution.
Cartonization and Palletization
Sendflex applies algorithms to ensure the most transportation cost-effective picking and packing methods are followed. Sendflex reduces DIM fees, damage, excessive corrugated and fill costs, waste, and returns.
Containerization
Sendflex algorithms also ensure you make the most of every cubic inch of container space available to you. This translates into increased capacity, enabling you to ship more orders in less space.
Intelligent Analytics
Sendflex not only optimizes shipping by applying instructions to orders, but also uses those same instructions to run "what if" analysis against historical shipping data. Sendflex helps to define and reinforce data-driven shipping strategies and plans.
Carrier Service Selection
Carrier diversity means complexity. Sendflex automatically matches your shipping requirements with carrier capabilities, constraints, and preference profiles to ensure you keep your delivery promises:
Delivery Areas
Pick-up/Cut Off Times
Equipment
Customer Preferences
Delivery Location Type
Shipment Attributes
Make your current shipping system smarter
Sendflex is a one-stop shop for final-mile shipment planning and execution. Our cloud-based platform can be used to complement your existing legacy shipping system. Sendflex adds a layer of intelligence to make any shipping system smarter without incurring expensive programming costs or lengthy project timelines.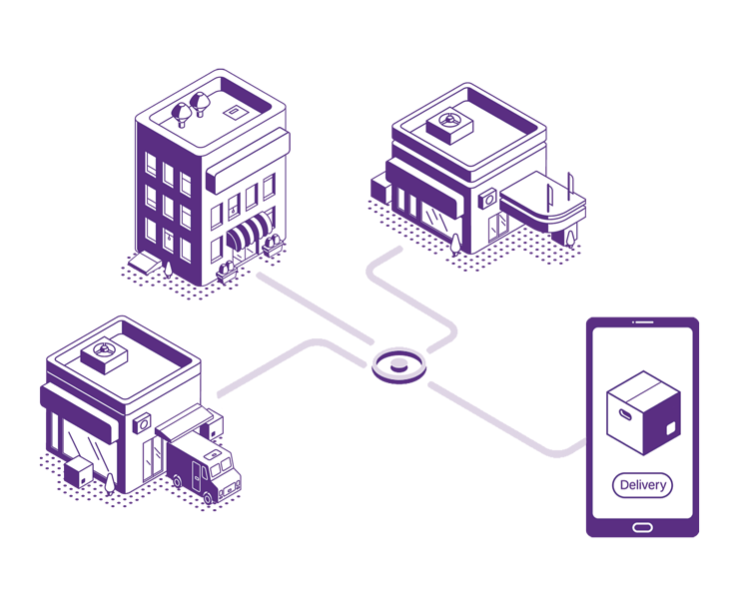 PARCEL TMS CONSULTATION
Let Us Show You What Sendflex Can Do for You
If final mile carrier management is getting too complex for you to handle, Sendflex can help, saving time and money while optimizing your customers' delivery experience.