CONNECT, PLAN, EXECUTE AND ANALYZE
The first B2C TMS optimization platform that takes multi-carrier shipping systems way beyond simple rate shopping and label printing
For years, freight TMS optimization has made it easy for shippers to automate B2B LTL and TL freight consolidation, mode shifting opportunities, carrier service selection, rating, load planning, tendering, and tracking. Sendflex now brings that same TMS optimization intelligence to B2C eCommerce shipping, saving you time and money, while enabling you to make and meet your delivery promises.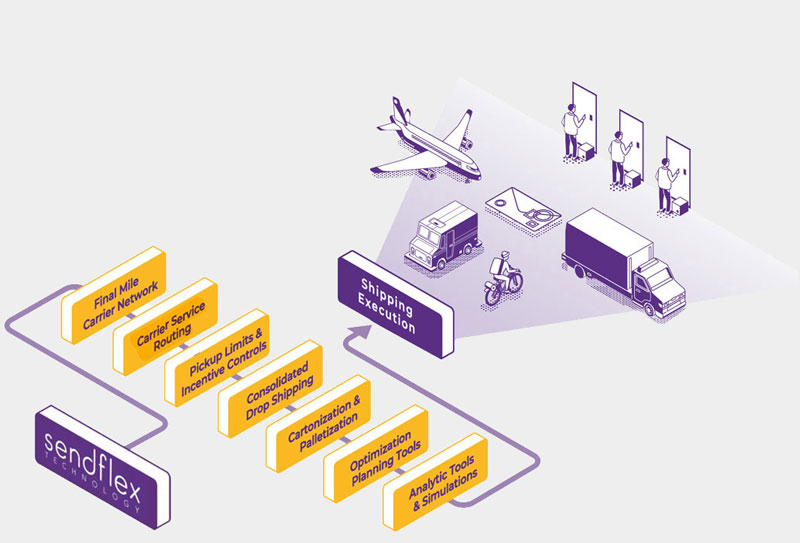 Connect
Diversify your carrier network by connecting to hundreds of national, regional, and final mile carrier services. Or connect to your existing shipping system's API.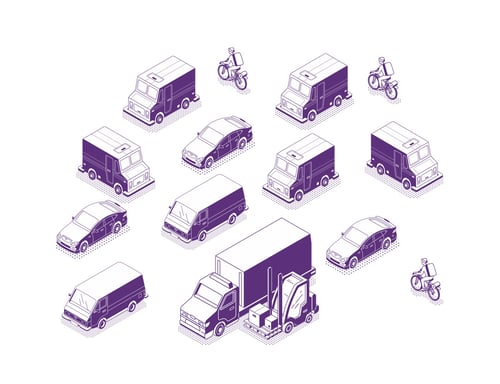 Configure
Set up carrier accounts, user permissions, and preferences for an unlimited number of pickup locations.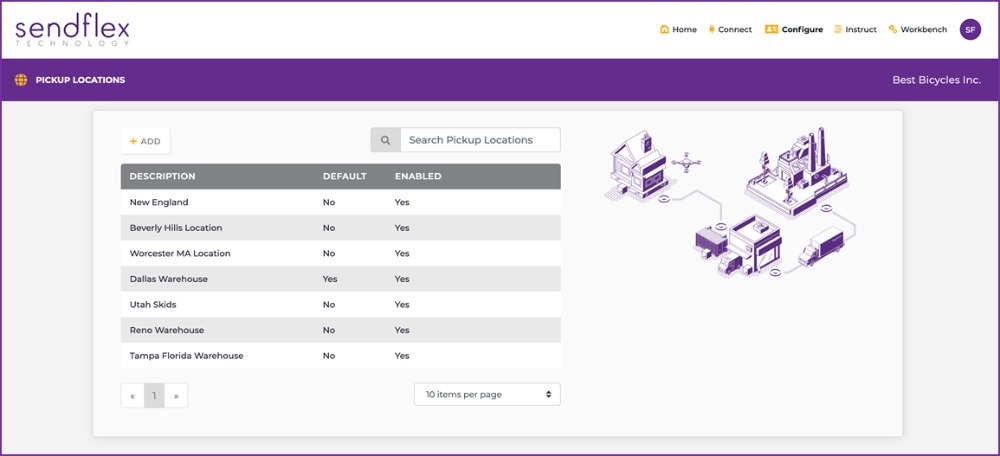 Instruct
Configure optimization instructions to support complex decision-making throughout the fulfillment processing, including carrier service matching, contract compliance, consolidated drop shipping, cartonization, palletization and cut off times.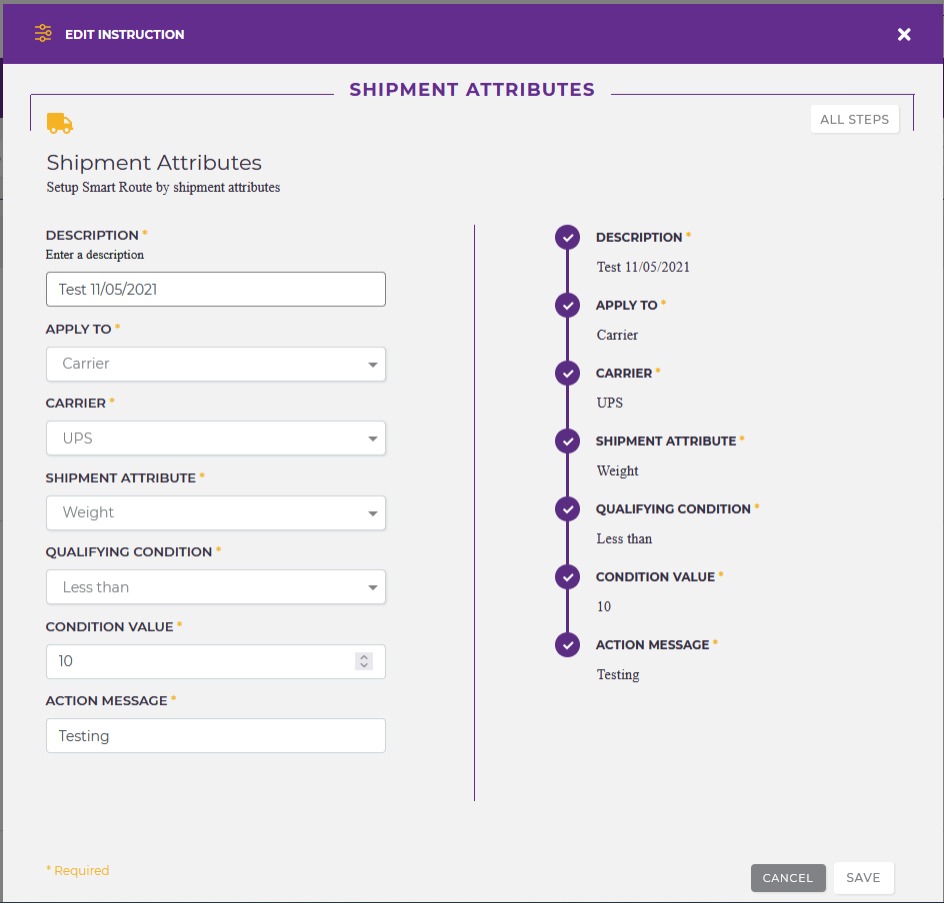 Optimize
Access orders from ERP, OMS, or databases. Or post optimization requests to Sendflex's API. Apply instructions to orders or groups of orders.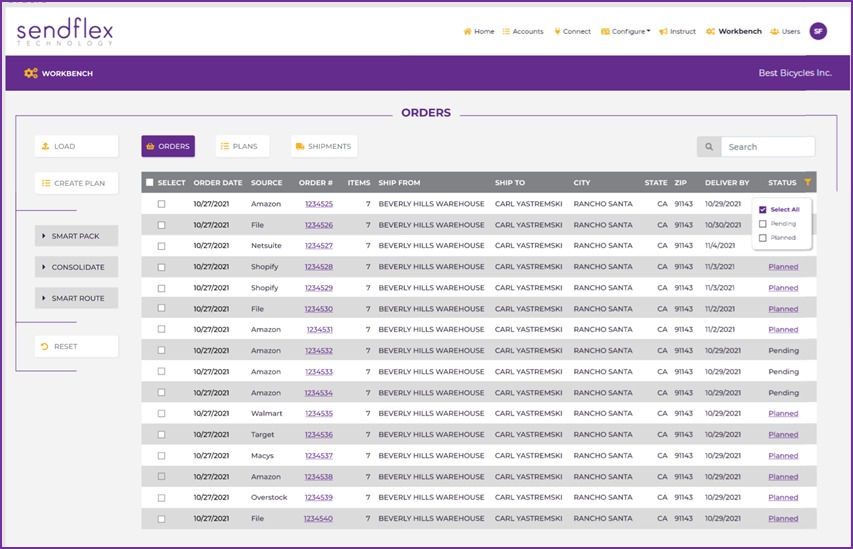 Plan
Create and compare optimized plans. Analyze KPI results, adjust instructions to change plans, or select the plan to execute or release to shipping.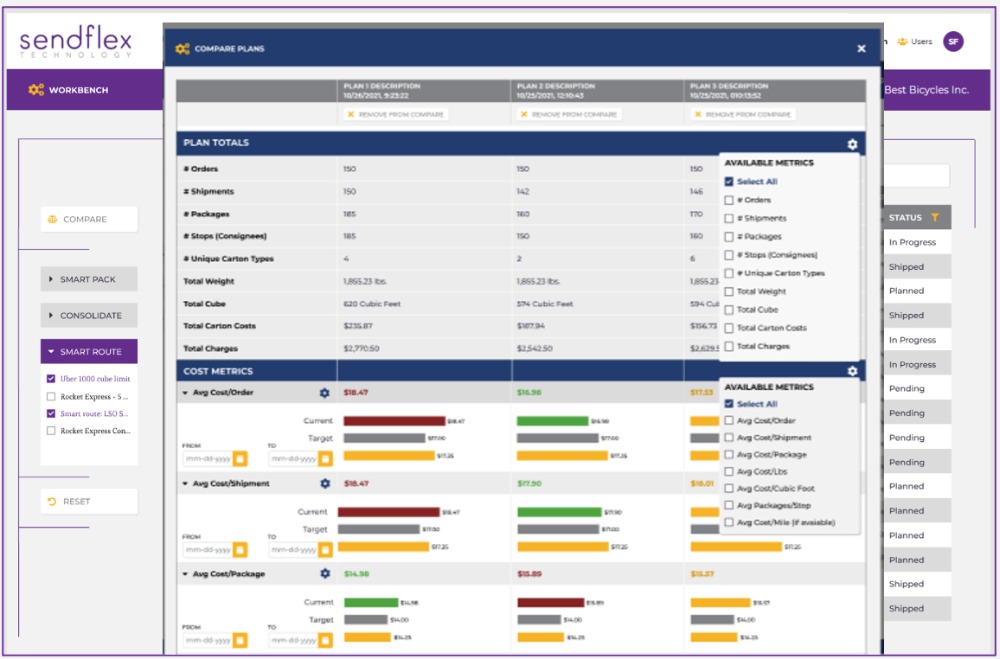 Execute
Batch ship orders or use our high-speed weighing and thermal label printing warehouse app. Or release optimized order instructions for your existing shipping systems to process.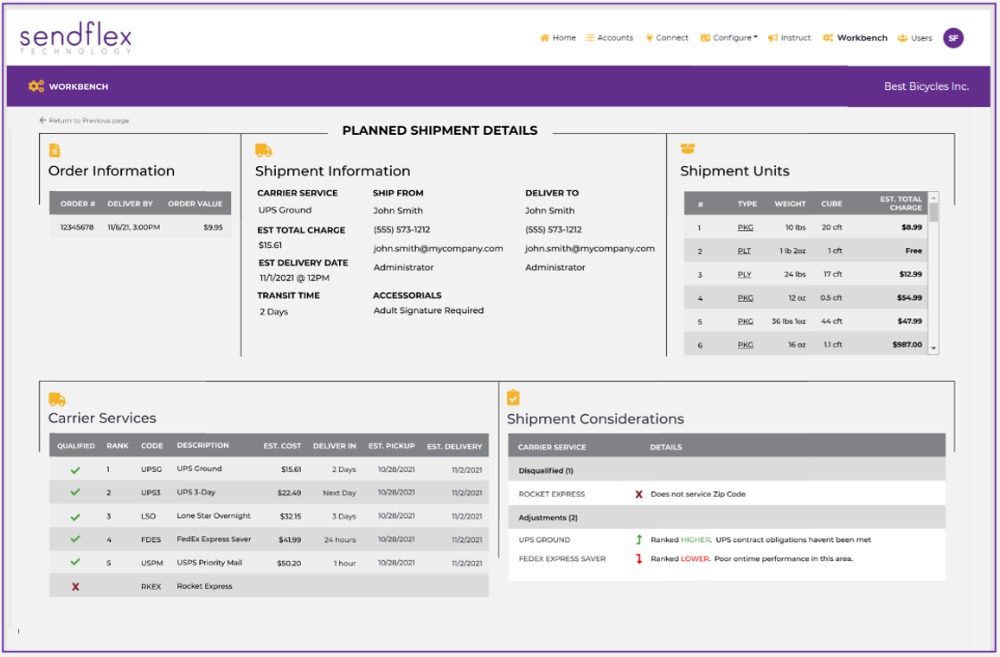 Analyze
Apply optimization instructions to historical shipping data to run "what -if" scenarios. Ex: "what-if I added a drop ship location, another carrier, a different carton size, SKU packing rule, new carrier tariff, or cutoff time?"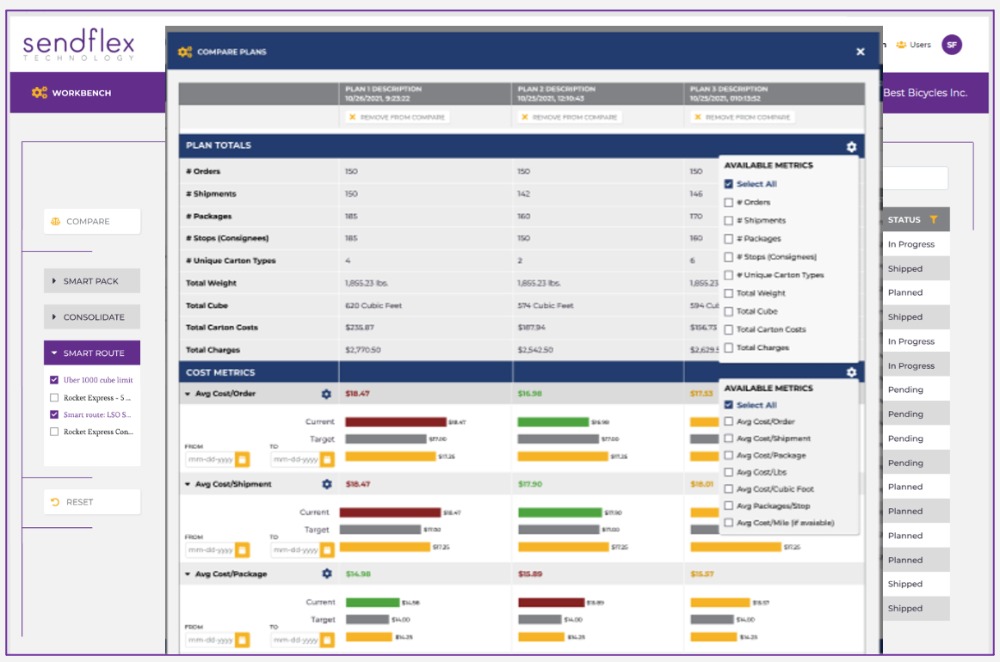 FINAL MILE TMS CONSULTATION
Let Us Show You What Sendflex Can Do For You
If diversified carrier management is getting too complex for you to handle, Sendflex can help, saving time and money while optimizing your customers' delivery experience.