Article:

Limited Trucking Capacity? It's Time to Ship Smarter.
Shippers are preparing for an unprecedented and disruptive peak season marked by stronger consumer demand, capacity limitations and rationing, and higher carrier surcharges.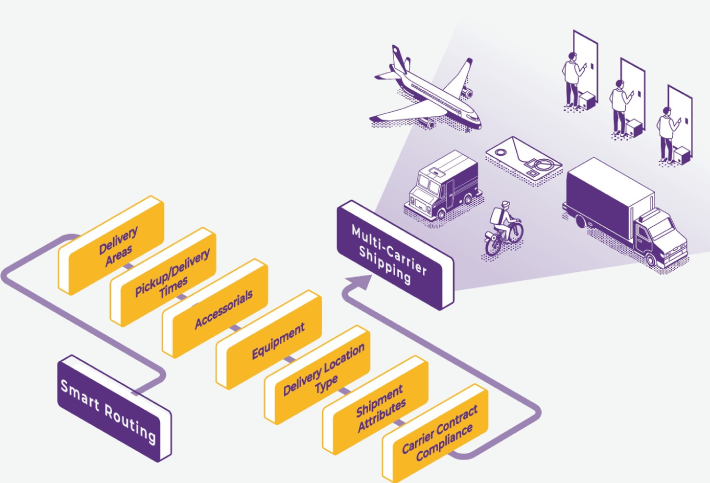 UPS Chief Executive Officer Carol Tomé's "Better, not Bigger" strategic framework makes perfect sense for carriers, given the current trucking capacity crunch. These days, carriers such as UPS and FedEx are simply obeying the law of supply and demand, wringing as much profit as they can out of the limited space they have available in their network. Both megacarriers recently announced an array of higher peak surcharges for the upcoming 2021 holiday season.
So, how can shippers thrive despite diminishing trucking capacity and higher shipping costs at a time when consumers expect more (and free) delivery choices?
Shippers have to add more intelligence to their shipping processes
Gone are the days when shippers could rely on a single carrier to make all deliveries. Today, shippers are expanding their carrier network with regional, local, and crowd-sourced delivery services to address the capacity crunch challenge and same-day delivery demands. But adding carrier services also adds significant complexity, because not all carriers have the same capabilities. To improve, they will need to get a lot smarter about how and when they use carrier services in a way that avoids disruptions and keeps their customer delivery promises.
Unfortunately, legacy shipping systems won't help much, because most are designed to perform only one task well: print labels very fast for very few carriers. Beyond simple rate shopping, they don't help shippers make intelligent decisions about how to ship.
Of course it is possible to add incremental intelligence to shipping systems. But this strategy comes at the cost of customized development, long project timelines, and inflexibility as business rule scripting are set in "system cement."
Moving to next gen shipping systems
The next generation of shipping systems will have to be more intelligent and more agile than ever. Smart shipping systems will automate increasingly complex decisions about carrier service selections in order entry, wave picking and packing, and at the point of shipping. They also will need to be more configurable to address the changing dynamics of the B2C eCommerce market.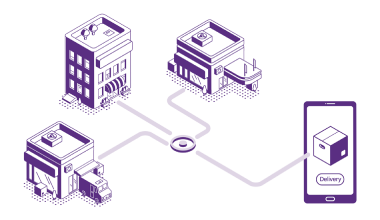 Smart shipping systems will have the intelligence to do "better" in these five "smart areas":
Smart Pack: Shippers need to help carriers cube out their vehicles. Smart Pack will find the most transportation cost-effective way to packing cartons based on SKU weights, dimensions, and shapes. Smart Pack decisions will take DIM fees, fragility, "don't pack with," and other constraints into account, enabling shipment of more orders in less space.
Smart Cap: Carriers are rationing capacity but also insisting on monthly minimums. A Smart Cap capability will monitor and accumulate the number of cartons, weight, and cube, factoring in carrier-imposed capacity limits and cut-off times. Smart Cap will automatically switch carriers to avoid overage surcharges while ensuring shippers meet their monthly contractual incentives. Smart Cap also opens the door to helping shippers dynamically allocate volume to carrier lanes that are historically under capacity.
Smart Route: Unlike major carriers, regional and local carriers can't take everything and won't go everywhere. A Smart Route process will match shipper requirements with carrier capacities, capabilities, and preferences. Smart Route will help shippers create a win-win with their carrier partners, which will help during the next negotiation round.
Smart Consolidation: Shippers who can incentivize customers to accept deferred delivery may benefit by consolidating loads and drop shipping orders into local delivery hubs rather than ship one carton at a time. Consolidated returns could save time and money. A shipping system with Smart Consolidation capabilities could help achieve these savings.
Smart Delivery: As we discussed in a previous blog, not all residential deliveries are the same: Some take longer, like shipments delivered to high rise buildings, nursing homes, schools, and gated communities. Shipping systems that are smart enough to measure "dwell time" based on location type can help make better decisions about actual residential delivery costs at a more granular level.
Sendflex Technology adds a layer of intelligence to your shipping processes, enabling you to move beyond label printing and make smarter decisions faster.
So, if you're struggling to keep up with the consumer demand for faster, free delivery service options in today's challenging shipping environment, we can help. Whether deployed on premise or accessed from the cloud, our shipping apps and APIs are designed to support multi-carrier shipping management across your entire extended enterprise, including carrier selection, rating and routing, cartonization, shipping and drop shipping, tracking, and returns.
To learn more about how you can ship smarter, and deliver better, contact our team of experts today.
LEARN
Download Top 10 Things Retailers Can Do to Optimize Their Customers' Delivery Experience
EBOOK
Learn how to optimize the quality and cost of your D2C delivery experience
Shipping technology developers and integrators, 3PLs, and shippers need to shift the focus from automating shipping processes to optimizing the quality of a seamless D2C delivery experience. Here's how.
DELIVERY CONSULTATION
See What Sendflex Can Do for You
Are you struggling to keep up with the consumer demand for faster, cheaper delivery service options? Is it time for a smart multi-carrier parcel solution?
Whether deployed on premise or accessed from the cloud, our shipping platform apps and APIs support your entire extended enterprise: carrier selection, rating and routing, cartonization, shipping and drop shipping, tracking, and returns.