Article:

Restaurants and eCommerce Customers Know Great Delivery Experiences Matter
For years we have been selling parcel shipping systems to logistics professionals. Carrier and host system connectivity, automation, and speed are now table stakes. With the spike in eCommerce activity, accelerated by COVID, we are starting to turn our attention to those who are entrusted with elevating their brand value. Ensuring an excellent delivery experience is paramount. We all know restaurants where the food is just OK, but it is the great service that keeps you coming back for more.

Delivery experience spans many dimensions that those making the transition from B2B to direct-to-consumer logistics will need to take into account.
Does it need to be fast? Not necessarily.
The key is making sure that the promises you make to customers about delivery are kept. Research has shown that orders are tracked, on average, eight times during the order-to-delivery cycle. This suggests a level of impatience, as well as a lack of confidence in merchant promises.
"Presentation" is key.
Everyone has probably had the experience of receiving cartons stuffed with wasteful packing material. It screams a business's lack of respect for the recipient who has to haul it away to the dump and oblivious disregard for the environment. At the other end of the spectrum is the way Apple presents their products. The careful packaging and beautiful detail are inextricably bound to their brand. Business leaders would do well to reflect carefully on Steve Jobs' passion for focusing on every detail, including the unpacking experience.
Let your customers have it their way.
Burger King made "having it your way" essential to their customer's experience, differentiating themselves from the Model T approach embraced by their competitors. In the same way, retailers who provide their customers with omnichannel delivery choices are demonstrating that they recognize their customers' particular life circumstances. Buy online and pick up in store, locker, drop-off location, or at home are signs of respect. At the other end of the spectrum, companies who commit to service people showing up "sometime between 9am and 5pm next Thursday" do not endear themselves.
Make returns as easy as possible.
Free and convenient return policies indicate a brand's commitment to unconditional customer satisfaction. Amazon gets this exactly right and so does Zappos. Warby Parker has successfully incorporated returns as an essential part of their business model: order multiple eyeglass frames, try them on, keep the ones you like, and return the rest. 3PLs would do well to figure out how to offer more sustainable returns dispositioning options, especially in light of the recent press about how many returns are simply consigned to landfills.
Who delivers your goods is also important.
For those of us who work virtually in the countryside, the courtesy shown by FedEx and UPS drivers and their willingness to go beyond the line of duty is very much appreciated. Recently a UPS driver retired and the local general store threw a going away party for him. He was that important to the local community. Will the new carrier delivery services coming into the market be able to equal this level of service? Only if they measure the quality of what they manage.
In other words, the delivery experience shouldn't be left as an afterthought. It needs to be baked into fulfillment and shipping systems responsible for optimizing the delivery experience. Like a good restaurant with excellent service, getting the delivery experience right means customers will keep coming back for more.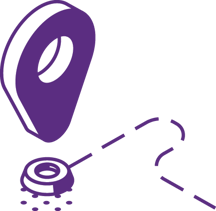 LEARN
Download Top 10 Things Retailers Can Do to Optimize Their Customers' Delivery Experience
EBOOK
Learn how to optimize the quality and cost of your D2C delivery experience
Shipping technology developers and integrators, 3PLs, and shippers need to shift the focus from automating shipping processes to optimizing the quality of a seamless D2C delivery experience. Here's how.
DELIVERY CONSULTATION
See What Sendflex Can Do for You
Are you struggling to keep up with the consumer demand for faster, cheaper delivery service options? Is it time for a smart multi-carrier parcel solution?
Whether deployed on premise or accessed from the cloud, our shipping platform apps and APIs support your entire extended enterprise: carrier selection, rating and routing, cartonization, shipping and drop shipping, tracking, and returns.