Sendflex & Paccurate Elevate B2C Shipping to a New Level: A Story of Innovation
Let's face it: in today's world convenience is king, and nowhere is that more clear than B2C retail. The global B2C e-commerce market, valued at an astounding $4.4 trillion in 2022, is on a trajectory to reach $7 trillion by 2028, according to IMARC Market Research. This remarkable growth is fueled by the irresistible perks that B2C e-commerce offers: online shopping with 24/7 availability, hassle-free returns, and a plethora of payment options. It's a paradise for shoppers, but a logistical maze for B2C retailers trying to meet growing consumer expectations.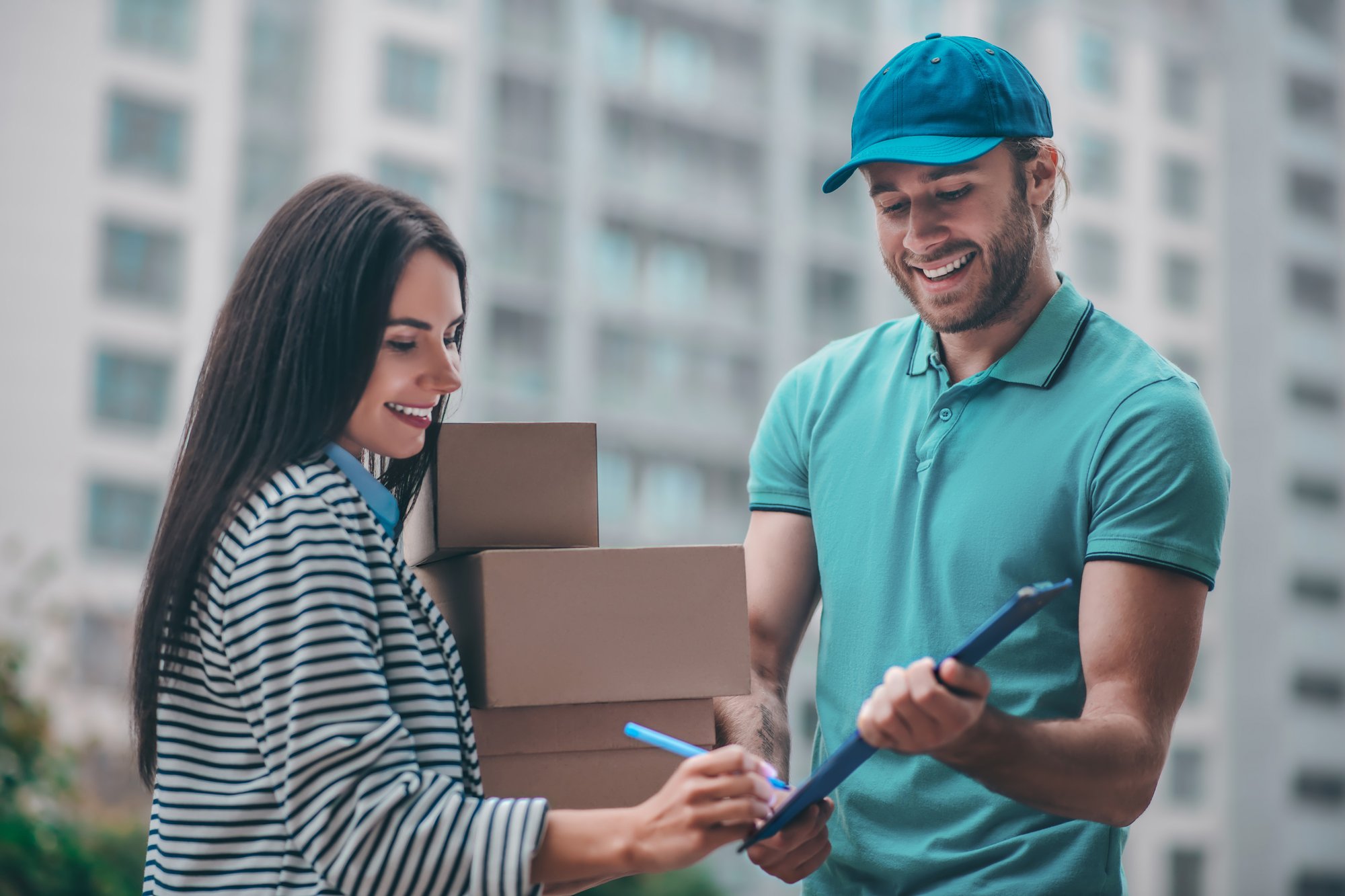 The benefits of B2C models are undeniably attractive, but they come with a hefty burden for retailers. Fulfilling orders, managing shipping, and meeting delivery expectations are increasingly complex tasks. Common hurdles in B2C shipping include the intricacies of carrier network management, complex rating processes, suboptimal packing, and the struggle to provide real-time shipment status updates. It's a demanding balancing act for businesses trying to keep up in an ever-evolving e-commerce market.

This is the story of a B2C retailer that faced these challenges head-on and found innovative solutions through parcel orchestration and cartonization partnerships. Their journey not only led to cost savings but also empowered them to scale effortlessly. This tale is a testament to how moving beyond simple label printing to more intelligent shipping technology can be a game-changer in the dynamic world of B2C e-commerce. So, let's dive into this narrative of transformation and remarkable success.
Behind the Scenes at Ennis Fabrics: Tackling B2C Shipping Challenges
Ennis Fabrics specializes in manufacturing and marketing a diverse range of commercial fabrics. Their focus spans multiple market sectors, including marine, awning and industrial, and home décor markets. With a commitment to quality and customer satisfaction, Ennis ships over 3,000 different SKUs, varying in sizes and lengths, to businesses throughout North America. Operating from three distribution centers, they manage a diverse set of parcel and Less-than-Truckload (LTL) carriers.

As demand in their B2C segment surged and their carrier service portfolio expanded, Ennis faced a pressing realization. The old ways of relying on "tribal knowledge" and unwritten rules for carrier service selections were no longer sufficient for their growing needs. They needed a more automated, cost-effective way to manage their quoting, packing, and shipping processes - one driven by intelligence and precision. Their existing TMS fell short in meeting these demands, with rigid business rules that were difficult to modify, disruptive to their operations, and costly to adapt. And the challenges kept coming.
Lack of Carrier Optimization: Ennis Fabrics struggled to optimize carrier service selections, leading to shipping inefficiencies and increasing shipping costs.
Manual Rate Quotations with Incomplete Cube and Weight Information: Manually calculating quotes incomplete dimensional data led to inaccurate carrier rates and cascading invoice reconciliation issues.
Inconsistent Packing and Ineffective Cube Utilization: Inefficient packing processes and the under-utilization of available space was increasing shipping costs with unexpected dimensional weight adjustments on carrier invoices.
Packing Difficulties Around Foam and Fabric: Handling bulky foam and fabric products posed unique challenges that required more automated decision making.
Inflexible Rate Markups: The inflexibility in configuring LTL and parcel rate markups limited their pricing competitiveness.
Lack of Shipment Status Communications: The absence of automated customer shipment status notifications left clients in the dark about their orders and led to poor customer experiences.
The stage was set for Ennis Fabrics to embark on a journey of transformation, and their partnership with Sendflex and Paccurate would soon become the cornerstone of their success story.
Transforming Logistics: Ennis Fabrics' Partnership with Sendflex and Paccurate
In their quest to overcome B2C shipping challenges, Ennis harnessed the power of Sendflex's parcel orchestration platform. What set Sendflex apart for Ennis' logistics managers was its no-code approach, which offered them granular control over day-to-day fulfillment challenges, and its high-speed engine, capable of processing over 20,000 optimization instructions and rates per second.
The Sendflex platform effectively simplifies complex packing, routing, and logistics automation instructions, providing a user-friendly solution for non-programmers, with minimal lift from IT. This partnership revolutionized Ennis Fabrics' logistics landscape, optimizing operations and ensuring greater control over cost and capacity.

Using Sendflex optimization engine integrated with Paccurate cartonization and palletization algorithms, Ennis could now calculate more accurate rate quotes, fine-tune rate markups, adjust weight breaks by customer or workflow, and even tackle the intricate rules surrounding foam and fabric rolling by SKU. The beauty of it all? What used to take their IT staff weeks to program, took logistics managers minutes to configure themselves.

But that was just the beginning – Ennis continues to recognize numerous benefits from the combined solution:
Reduced Labor Costs and Training Time – Labor costs and training time are significantly lower as Sendflex's user-friendly interface allows non-programmers to efficiently manage day-to-day shipping workflows.
Shipping Cost Control – With increased control and accuracy of shipping costs across their vast carrier network, Ennis can offer more competitive rates to their customers.
Maximized Cube Utilization – Sendflex and Paccurate work in tandem to optimize packing instructions and cube utilization, making the most of available space within cartons and rolls.
Customer Preferences and Communication – Sendflex allows Ennis to satisfy a wider variety of customer requests and relays critical tracking data throughout the shipping journey, enhancing customer satisfaction rates.
Reduced IT Costs – Logistics managers no longer rely on IT resources to make time-critical coding changes, resulting in lower IT and programming costs and granting logistics managers with more continuous control over shipping operations.
Increased Flexibility and Agility – The partnership with Sendflex and Paccurate brought newfound flexibility and agility to Ennis, allowing them to adapt quickly to evolving market demands.
Continuous Improvement – Sendflex's Simulator provides Ennis the ability to run "what-if" analysis against historical shipping data and test the impact different carrier and packing assumptions would have had on cost and delivery metrics.
While the challenges of shipping grow in complexity as the global B2C e-commerce market surges, Ennis Fabrics' success story illustrates the transformative potential of innovative solutions.
Sendflex: The B2C Parcel Orchestration Solution
Sendflex is an industry-leading parcel orchestration platform, featuring a high-speed engine capable of processing thousands of optimization instructions per second. With its cloud-native design and no-code approach, Sendflex enables logistics managers to configure intricate packing, routing, and automation instructions without the need for costly IT resources. Through seamless integration with Paccurate, Sendflex empowers businesses to reduce expenses, enhance accuracy, maximize cube utilization, and cater to customer changing customer expectations quickly and efficiently.

In this rapidly evolving B2C e-commerce landscape, Sendflex is an indispensable partner for success. Schedule a consultation with our experts today and unlock the full potential of your parcel shipping operations.
LEARN
Download
The Five Parcel TMS
Value Pillars
EBOOK
Learn why controlling costs, capacity, carbon, and customer experiences matters in the B2C delivery economy
Shippers who are used to relying on a primary parcel carrier with unlimited capacity must now manage a broader portfolio of carriers, all with different capabilities, performance records, constraints, and rate structures.