Article:

Parcel TMS 'No-code' Configurability Enables Agility in a Dynamic B2C Environment

New parcel TMS platforms use no-code utilities to make it easy for logistics managers to optimize parcel management to reduce costs, increase capacity and improve customer delivery experiences.

Parcel shipping used to be simple. While freight shippers used TMS systems to optimize complex transportation planning and execution across hundreds of LTL and TL carriers, all that parcel management systems had to do was print labels for a couple of carriers at high speeds.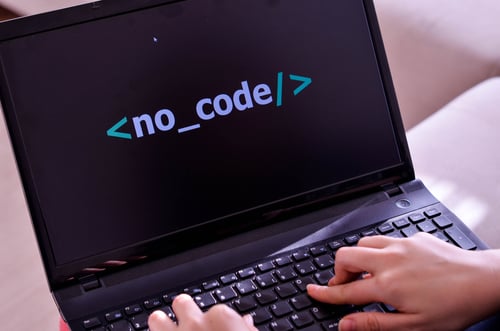 Legacy parcel management system can't cope with complexity
But the rise of B2C eCommerce, accelerated by COVID, changed all of that. Soaring parcel volumes strained carrier capacity, making it hard for any shipper to rely on a single carrier for all their delivery requirements. To compete with Amazon, many shippers shifted their fulfillment strategy from centralized distribution to omnichannel distribution, shipping orders from locations closer to their customers to achieve faster transit times at a lower cost. Shippers diversified their carrier network to reduce delivery disruption risks.
In other words, parcel management has become more like freight management, requiring automated decisions about when, where, and how to use the best carrier service. And how to avoid unexpected surcharges. But legacy parcel shipping software were never designed to accommodate complex planning requirements beyond programming a few simple scripted business rules.
As a result, shippers have become very frustrated with high programming costs and long project timelines as they try to adapt their old inflexible systems to the dynamic challenges they face in today's B2C delivery environment.
Parcel TMS platforms conquer complexity with operational intelligence
The good news for shippers is that a new generation of parcel TMS technology has emerged that shifts control of parcel shipping decision processes from IT to logistics managers. These new cloud-native platforms make it easy for non-programmers to onboard new carriers and configure complex routing optimization instructions using no-code wizards.And then change rates and rules as conditions change, without adding to IT backlogs.
No-code optimization instructions rank carrier selections based on:
Carrier rates, surcharges, special services
Time in transit (published and actual)
Carrier pickup limits
Carrier tiered incentive run rate
Carrier performance: damage, billing errors, complaints, sustainability
Shipment attributes: weight, dimension, girth, hazmat, fragility
Cartonization rules: available carton sizes, DIM factors, pick sequence, don't pack with
Destination: delivery area, PO Box, military, residence, commercial
Order fulfillment location
Customer preference
High-speed rating engines power iterative planning and simulations
Best of all, parcel TMS platforms use highspeed rating engines that eliminate the reliance on slow and unreliable carrier rating APIs. Shippers can use these engines to process rates and instructions within decision-oriented apps order entry, packing fulfillment, and shipping at speeds exceeding 5,000/second.
With these capabilities, shippers can optimize plans across many orders or run "what if" simulations to measure impact on costs, capacity, and delivery times, such as: "what if I use a regional carrier for these zip codes?", "what if I change my mix of carton sizes?", "what if my primary carrier sets a pickup limit during the holidays?", or "what will the impact of carrier rate increases be?". Connect insights to action.
A no-code approach to optimizing cost, capacity, and customer experience is crucial to staying competitive in the B2C shipping environment. Increasingly, shippers are saying to parcel technology vendors: "no-code or go home!".
For a free consultation, contact Sendflex and find out how our parcel TMS solution can help you conquer complexity.
LEARN
Download
The Five Parcel TMS
Value Pillars
EBOOK
Learn why controlling costs, capacity, carbon, and customer experiences matters in the B2C delivery economy
Shippers who are used to relying on a primary parcel carrier with unlimited capacity must now manage a broader portfolio of carriers, all with different capabilities, performance records, constraints, and rate structures.