Article:

5 Things to Look for When Choosing Next Generation Parcel Management Systems

The U.S. Businesses in recent years have had to contend with big shifts happening in the B2C shipping market. It started with the growth of eCommerce and then COVID when increased parcel volumes led to higher costs and capacity uncertainty. Customers then and now expect fast and free delivery with complete visibility. As more shippers are diversifying their carrier network and implementing decentralized omni-channel distribution, there is a growing demand for multi-carrier systems to handle rating and routing, comparing carriers, and increasing efficiency surrounding shipping decisions.

Unfortunately, legacy multi-carrier shipping systems are not designed for complex decision-making. They are built to print labels. Adapting these systems to meet the demands of the new B2C fulfillment environment requires reliance on both hard-coded scripts and slow carrier rating APIs. Increasingly shippers are turning to the next generation of parcel shipping systems to embed intelligence throughout their fulfillment processes to reduce cost and meet their delivery promises.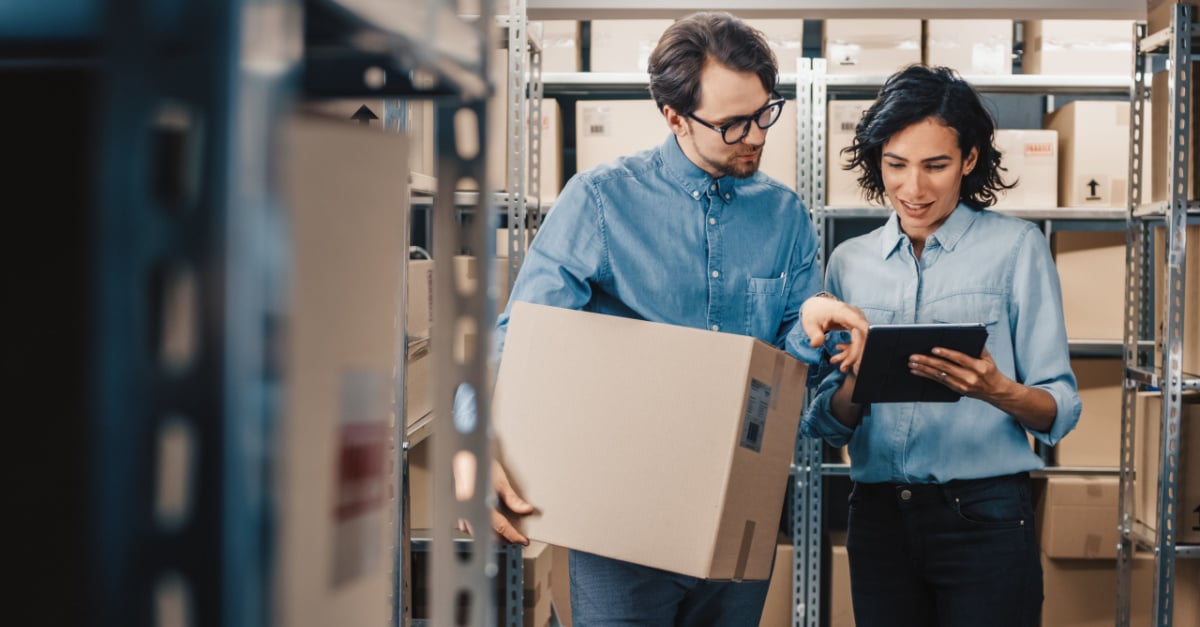 What Should I Look for in a Next-Generation Parcel Management System?
The next generation of parcel management systems adds an "optimization" intelligence layer to traditional legacy shipping execution. The focus of these next-gen systems is to automate parcel decisions upstream from label printing, including online shopping carts, order fulfillment, and packing where next-generation parcel management systems apply instructions to find the best options for cost-effective carrier routing, packing-cube utilization, carrier contract compliance, and on-time delivery performance.

Essentially, an intelligent parcel shipping system is built for managing complexity. When choosing a new parcel management system, shippers should look for one that will not only automate and streamline shipping operations but also enable data-driven decisions to optimize their shipping costs, capacity, and delivery promises.

To conquer complexity, look for these five features in a next-generation parcel management system.
Feature #1: No-Code, Configurable Business Rules
An intelligent parcel management system should offer a flexible and configurable approach to managing a more diversified parcel carrier network, allowing logistics managers to automate routing decisions without the need for hard-coded custom programming. This is made possible by a no-code rules configuration capability that removes the expense and inflexibility of custom programming.

An intelligent parcel management system enables a logistics manager to wizards and drop down configurations to define how optimization rules will be applied. Routing rules can determine which carriers should be considered based on shipping costs but also time in transit, carrier performance history, carrier limits and incentives, as well as shipment attributes (hazmat, weight, etc). Optimizing parcel decisions replaces simple legacy carrier "rate shopping."

One of the key benefits of no-code rules configurability is that logistics managers are empowered to quickly and easily change rules as needed, rather than being locked into a hard coded set of rules that may quickly become irrelevant in a dynamic multi-carrier environment. This ensures that logistics managers remain in control of setting up the parameters of parcel optimization decisions, instead of having to rely on overworked IT resources.
Feature #2: High-Speed Routing and Rating Engines
A high-speed rating and routing feature is essential to evaluating parcel optimization options in a rapidly evolving omni-channel landscape. Customers expect to see more delivery options early in their online shopping experience. Shippers must manage parcel orchestration within their omni-channel networks. Using slow and unreliable carrier rating APIs to make high speed decisions is impractical. Some carrier APIs limit API access in response to an excessive number of rating requests, while others assess surcharges for overuse.

This is where a high-speed routing and rating capability comes in, eliminating the reliance on carrier APIs with an entirely different self-contained architecture. The result is the ability to evaluate routing and rating options faster, iteratively, and more reliably.

Using carrier rating APIs, legacy systems may require seconds to return a rate. By comparison, a next-generation parcel management system can process more than 7,000 routing instructions and rate calculations per second. The significant difference in speed means the difference between providing customers with cost-effective delivery choices or shopping cart abandonment. For shippers it opens up the opportunity to effectively determine where, when and how to use diversified carriers within their omni-channel network, optimizing cost, capacity and delivery promises.
Feature #3: Cartonization Algorithms
While the parcel capacity crunch has eased since the height of the COVID pandemic, uncertainty persists. Shippers still need to be concerned with carriers' ability to handle holiday peak volumes. The threat of labor strikes creates delivery disruption risks. So making the most of available capacity within a more diversified carrier network just makes sense.
Intelligent parcel shipping systems use cartonization algorithms to help optimize carton cube utilization by instantly determining the best way and most transportation cost-effective way to pack cartons. Configurable rules take into account SKU weight, dimensions, available carton sizes, and other factors such as shape, fragility, and carrier DIM factors.

By applying cartonization rules, logistics managers are able to minimize unexpected dimensional weight adjustments and reduce packaging waste of corrugated material. This has the added benefit of improving sustainability, helping shippers meet the expectations of environmentally conscious customers. This is important because in a recent study, three out of five consumers stated a company's approach to environmental issues matters to them.

In addition to transportation cost savings, optimized capacity, and an improved sustainability experience, cartonization rules can also reduce damage and the cost of returns. Most OMS and WMS systems do not take transportation costs into account when making picking and packing decisions. Intelligent parcel shipping system APIs can help those systems realize additional benefits.
Feature #4: Parcel Optimization Planning
Legacy parcel systems typically look at one order at a time. Intelligent parcel shipping systems provide a more comprehensive parcel management capability by looking across orders for optimization opportunities, providing shippers with shippers with critical insights into fulfillment strategies. Logistics managers can create plans based on high-speed routing instructions applied across all orders, enabling shippers to make more informed, data-driven decisions about the most cost-effective and shipping methods, then compare and release optimized plans to a legacy shipping system to process, or batch process shipments from the plan itself.
Feature #5: "What If" Simulations for a Dynamic Marketplace
Legacy parcel shipping systems typically offer reporting and business analytic dashboards that offer insights into what happened. In the same way that intelligent parcel shipping systems can provide a view of how best to ship orders using planning processes, parcel optimization capabilities also offer insights into what could have happened if different assumptions and instructions were applied to historical shipping data by generating "what-if" simulations.
"What if" I had used a regional carrier from my Dallas distribution center in Q3 of last year? What would the impact have been on my cost and time in transit?
"What if" I shipped some of those orders from an Atlanta -based 3PL?
"What if" I had used a different array of carton sizes?
"What if" the rate increase and new surcharges proposed for next year had been in effect last year? What would have been the actual impact on costs?
Overall, an intelligent parcel management system's simulation feature provides shippers with an added competitive advantage in today's dynamic and fast-paced eCommerce marketplace.
Overcome the Limitations of Legacy Systems with Sendflex
With the current eCommerce demands, businesses must ensure they address their shipping challenges with an intelligent parcel management system to gain the efficiency and optimization that legacy systems cannot provide. The most important features of a parcel shipping system—including no-code, configurable business rules, high-speed rating and routing engines, cartonization algorithms, parcel optimization planning, and "what-if" simulations—provide logistics managers with the tools they need to control cost, capacity, and delivery experiences.

With Sendflex, businesses get these capabilities to overcome their biggest parcel shipping obstacles, even for those that are unable to replace their current multi-carrier shipping system—Sendflex adds a parcel optimization layer that will automate decisions upstream to help save time and money and improve service for their customers. To learn more about Sendflex, request a consultation with us today.
LEARN
Download
The Five Parcel TMS
Value Pillars
EBOOK
Learn why controlling costs, capacity, carbon, and customer experiences matters in the B2C delivery economy
Shippers who are used to relying on a primary parcel carrier with unlimited capacity must now manage a broader portfolio of carriers, all with different capabilities, performance records, constraints, and rate structures.