Article:

What's New in Parcel Management Technology Solutions?

The U.S. eCommerce market recently broke the $1 trillion mark and is expected to reach $1.1 trillion in 2023, despite inflation and slow economic growth. eCommerce growth is driving explosive growth in parcel shipping. Pitney Bowes expects global parcel volumes to grow from 159 billion in 2021 to 256 billion by 2027. This trend has led to parcel shipping costs increases and capacity uncertainty.

At the same time, consumers expect free and on-time delivery options. Shippers are responding by diversifying their carrier networks and implementing omni-channel distribution strategies, shipping from inventory sources closer to their customers. This has added significant complexity to parcel management. The days of relying on a single carrier to make all final-mile deliveries are over.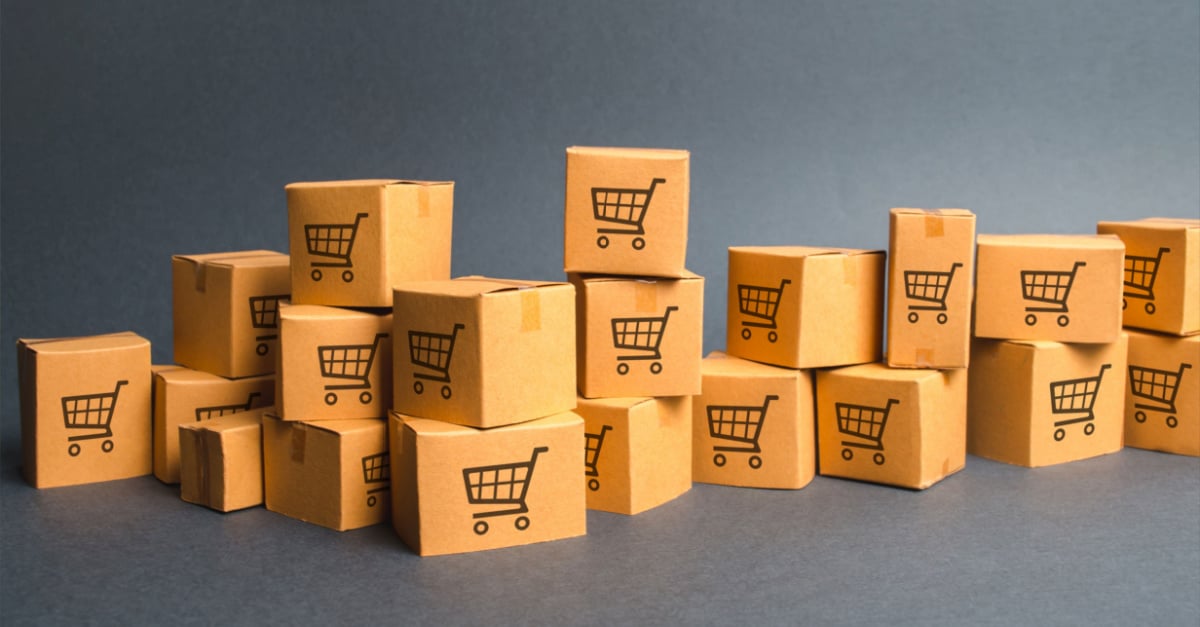 To cope with parcel delivery complexity, logistics managers are turning to a next generation of parcel shipping solutions that will help them make more intelligent decisions throughout their fulfillment process to reduce shipping costs, optimize available capacity, and improve their customers' delivery experiences.
Why do Parcel Management Systems Need More 'Intelligence'?
The most basic function of legacy parcel management systems is to print labels, usually for a primary carrier such as UPS or FedEx. They were never designed to meet today's demand for more complex decision-making involving many more carriers delivering from decentralized locations. Making these older systems do what they were never intended to do requires expensive customer programming and long product timelines, frustrating shippers, carriers, and vendors alike.

An intelligent parcel management system offers shippers the controls they need to automate critical decision-making at every stage of the parcel fulfillment process, including order entry, fulfillment, and shipping. Using an intelligent parcel shipping system, shippers can more easily and quickly determine how, when, and where to use carrier services within their eCom, TMS, OMS, WMS, and shipping systems.
Three Innovations Driving Parcel Intelligent Management
Intelligent parcel management platforms have introduced key innovations that help shippers meet their parcel fulfillment operational challenges, including high-performance routing and rating engines, configurable (no-code) business rules, and parcel optimization planning.
High-speed parcel routing and rating engines replace unreliable carrier APIs
Carrier APIs have been typically seen as the industry "go-to" for rating parcel shipments. They are easy to use, and legacy parcel shipping systems depend on them to automate shipping execution. But they are far too slow and unreliable to support iterative transportation planning and decision-making processes upstream from shipping execution. They cannot keep up with the speed needed to support current B2C fulfillment demands.

For example, consumers expect more delivery options earlier on in their online shopping experience. Logistics managers may need to weigh omni-channel fulfillment choices based on inventory availability, shipping costs, and delivery promises. Warehouses need the technology to identify the most transportation-cost-effective way to pack cartons and avoid unexpected DIM fees. All these processes could potentially require hundreds of routing instructions and rating calculations across a diversified carrier network. Carriers never built their rating APIs for this purpose. As a result, they have been known to shut off access or levy surcharges for excessive rate requests.

Intelligent parcel management systems are intentionally architected to handle these demands. They feature onboard routing and rating engines that are capable of processing thousands of routing instructions and rate calculations per second. Their high-speed performance paves the way for iterative planning to optimize cost, capacity, and customer delivery experiences.
Configurable, no-code routing instructions
With legacy shipping systems, engineers and IT teams have typically had to hard-code programs to accommodate parcel shipping rules. The result is a decision-making process that is often slow, unwieldy, and inflexible, making it difficult for logistics managers to stay competitive in the dynamic environment of parcel shipping.

With an intelligent parcel management platform, logistics managers can easily configure their business rule instructions in minutes–rather than the days or weeks it would take programmers to code within a legacy shipping system–and then change as business conditions change, thereby empowering them to manage a more agile shipping operation that optimizes day-to-day carrier decision-making.
Intelligent parcel shipping systems also provide a no-code way of onboarding new carriers. Rather than using custom coding to integrate carrier shipping APIs, a non-programmer can simply map data required by both the carrier and the intelligent parcel shipping system to execute shipments. This kind of connectivity abstracts the more complicated communication and transport layers.
Parcel optimization planning and "what if" simulations
Legacy parcel shipping systems typically consider one order at a time. They completely lack the ability to do order planning optimization or run "what-if" simulations against shipping historical data. That is because they were designed to process one shipping transaction at a time at the end of a conveyor. By that time, it is too late to engage in planning. The ability to gain a wider, more strategic view across many orders is not something legacy systems were designed to do.

By contrast, intelligent parcel management systems can apply aggregated business rules and routing instructions, calculating rates at high speeds across many orders, identifying shipping costs reduction opportunities through consolidation, zone-skipping, or drop-shipping. They provide logistics managers with instant insight, the ability to compare optimized plans, and then release orders to ship or to batch process shipments.

By applying shipping history to simulations, shippers can run "what-if" simulations, providing insight into the cost and delivery impact of using different carriers for certain zip codes, using a different fulfillment center, using a different set of carton sizes, or a carrier's proposed rate increase. Simulations go way beyond legacy system reports and dashboards. They provide a view of what could and should happen, instead of what did happen.
For Growth-Minded Shippers, Sendflex Offers Intelligent Parcel Management Solutions to Meet the Challenges of a High-Stakes B2C Marketplace
As eCommerce's growth brings the need for better, more automated decision making, more shippers are having to reconsider the tools and technology they need to stay competitive in a fast moving, dynamic marketplace. Intelligent parcel shipping systems help them stay ahead of today and tomorrow's challenges.
Sendflex gives shippers access to the full potential of tech-forward parcel management, giving them the ability to:
Expand their carrier network

with automated routing, rating, shipping, and tracking across a diversified parcel, LTL, and final mile carrier service network.

Select the best carriers

with Sendflex's configurable optimization instructions, including matching delivery requirements with delivery capabilities, constraints, and customer preferences.

Optimize packing and palletization

by determining the best and most cost-effective way to pack and palletize orders. This means making the most of available capacity, shipping more orders in less space, and avoiding unexpected DIM fees.

Utilize omnichannel shipping

with automated routing, shipping, and tracking from unlimited distribution centers, stores, or suppliers.

Realize consolidation opportunities

when Sendflex looks across orders and then executes middle-mile and final-mile dispatch.

Offer tracking, alerts, and PODs

to customers waiting for delivery status updates. Sendflex sends alerts to customers and stores proof of delivery signature images.

Automate returns

to meet stringent customer demands. Sendflex automates parcel return label creation for convenient USPS drop-offs and automatically consolidates returns into the least expensive freight option.

Simulate and forecast

by running "what-if" analyses, instantly finding potential cost savings, better cube utilization, and time-in-transit improvements.
See what your parcel management future looks like with an intelligent parcel management system helping you manage complexity. Request a consultation from Sendflex today
LEARN
Download
The Five Parcel TMS
Value Pillars
EBOOK
Learn why controlling costs, capacity, carbon, and customer experiences matters in the B2C delivery economy
Shippers who are used to relying on a primary parcel carrier with unlimited capacity must now manage a broader portfolio of carriers, all with different capabilities, performance records, constraints, and rate structures.