Article:

Harnessing the Power of High-Performance Parcel Orchestration: Sendflex Shines at Momentum 2023

Momentum 2023, hosted by Manhattan Associates, is here!, And we are proud to announce that Sendflex is attending as a Manhattan MVP Gold Partner. Sendflex, a high-performance parcel orchestration solution, integrates seamlessly with Manhattan's OMS, WMS, TMS and ActiveOmni platforms to optimize order-to-cash planning, simulation, and execution decisions. Join us at Momentum 2023 as we present our innovative integrations for parcel optimization in Manhattan environments.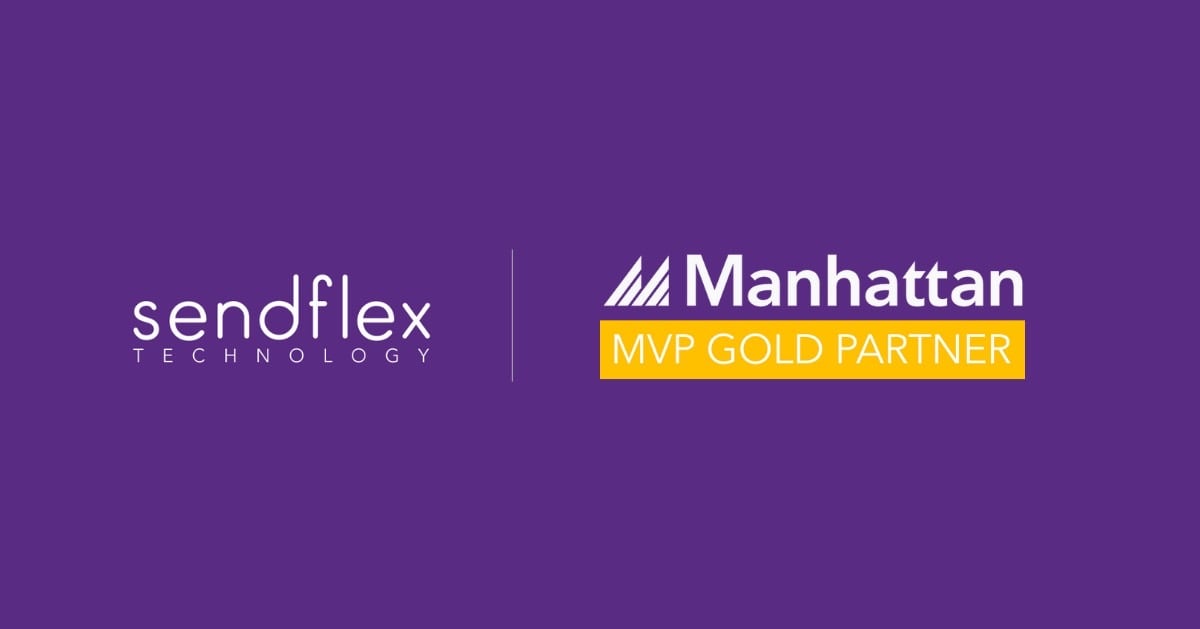 Sendflex: Your Gateway to Advanced Parcel Management
Parcel shipping dynamics have drastically changed with the rise in costs and increased consumer demand for fast, reliable delivery. These changes have pushed shippers towards diversifying their parcel carrier networks and leveraging inventory stocks closer to their customers, leading to increased complexity in the decision-making process.
That's where Sendflex, a cutting-edge parcel orchestration technology, steps in. Sendflex combines no-code intelligence and high-speed execution to simplify and automate complex B2C transportation decisions within shopping carts, order entry, fulfillment planning, shipping, and returns. This transformative technology ensures transportation managers optimize cost savings, cube utilization, and customer delivery experiences with ease.
More than a traditional shipping execution tool, Sendflex's parcel orchestration platform employs a cloud-native, microservices architecture. This allows shippers to diversify their carrier networks, control carrier service selections, and automate high-speed shipment quoting, fulfillment planning, cartonization, shipping, and returns. Unlike legacy shipping systems that rely on slower carrier APIs, Sendflex's internal routing and rating engine delivers a mind-boggling 20,000 rates per second.
Adding to its superior features, Sendflex offers no-code, configurable instructions that can accommodate even the most intricate parcel service decisions based on carrier contract compliance terms, shipment attributes, SKUs, delivery areas, customer preferences, and more. This gives logistics managers full control and flexibility in managing their operations and reduces unexpected carrier surcharges
Seamless Integration with Manhattan's Omnichannel Solutions
Our seamless integration with Manhattan is what drives our high-performance parcel orchestration. Whether you're embarking on your Active journey or relying on proven Manhattan WMOS technology, Sendflex ensures success. Our team was the first to implement External Parcel Interface (EPI) connectivity, and we have extensive experience with WMI, PKMS, and DOM integrations. We're also certified to assist with your transition from soon-to-be retired Transtream versions (aka TME and AgileElite).
As partners, Sendflex and Manhattan are redefining parcel management within the Manhattan ecosystem. Our microservices architecture enables a "deploy anywhere" container model for localized response times in the 5-10 millisecond range. By satisfying today's shippers' need for speed and seamlessly integrating into Manhattan Active environments, Sendflex is revolutionizing omnichannel parcel management.
Experience the Future of Parcel Orchestration at Momentum 2023
Sendflex is excited to present at Momentum 2023, focusing on the 5 Parcel Orchestration Pillars that are revolutionizing parcel shipping in omnichannel fulfillment.
Carrier Diversification:Learn how Sendflex empowers you to expand omni-channel fulfillment with national, regional, and global parcel and LTL carriers. Connect to hundreds of pre-connected carrier services, 3rd party web services, or your existing shipping system's API for seamless routing, rating, shipping, and tracking.
Configurable Instructions: Experience the ease of adding parcel optimization intelligence to your pre-order, fulfillment planning, and shipping processes with Sendflex's no-code instructions. Simplify complex decision-making, carrier contract compliance, and routing based on carrier delivery areas and shipment attributes.
High-Speed Routing and Rating: Sendflex's internal routing and rating optimization engine lets you optimize and compare plans and simulations at an astonishing speed of up to 20,000 results per second. Say goodbye to slow, unreliable carrier rating APIs and step into the future of shipping optimization.
Cartonization: Paccurate cartonization allows you to instantly and accurately determine the most cost-effective and sustainable way to pack parcels. Optimize cube utilization, reduce DIM fees, and ship more orders in less space.
Planning and Simulations: With Sendflex, you can create, compare, and release shipping plans while running "what if" simulations based on historical data. Analyze the impact of carrier selection, cube utilization, transit time, consolidation drop ship points, and rate negotiation on your costs and delivery performance.
Unlock the Potential of High-Performance Parcel Orchestration
We've delved into Sendflex's innovative approach to parcel management and their unique integration with Manhattan's ActiveOmni solutions. As Manhattan's only Gold MVP Partner, Sendflex stands out with its no-code intelligence, high-speed rating, and strategic support for businesses navigating complex shipping decisions.
Don't miss the opportunity to learn more about how Sendflex can transform your shipping strategy. Come visit our booth at Momentum 2023 and we will share valuable insights and demonstrate the power of our powerful solutions. Your journey to optimized parcel orchestration begins at Momentum 2023.
LEARN
Download
The Five Parcel TMS
Value Pillars
EBOOK
Learn why controlling costs, capacity, carbon, and customer experiences matters in the B2C delivery economy
Shippers who are used to relying on a primary parcel carrier with unlimited capacity must now manage a broader portfolio of carriers, all with different capabilities, performance records, constraints, and rate structures.