Smarter Shipping,
Made Easy

OPTIMIZE CAPACITY, CARRIER SELECTION, AND DELIVERY EXPERIENCE
Webinars and Videos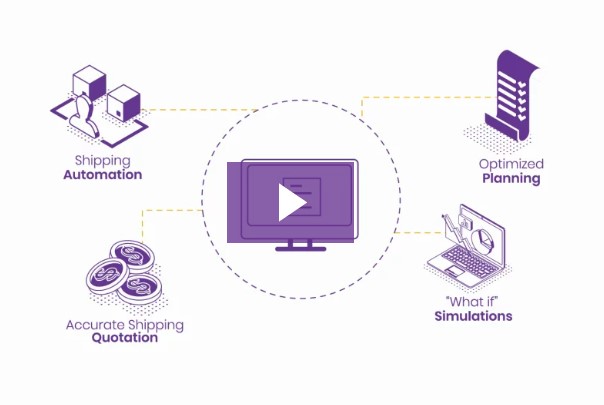 How Sendflex Parcel TMS helps shippers conquer complexity
Shippers struggle to manage carrier capacity uncertainties, higher costs, and delivery promises. Sendflex can help. We offer a final mile TMS platform that helps logistics managers: control costs, increase capacity, reduce carbon, and optimize customer delivery experiences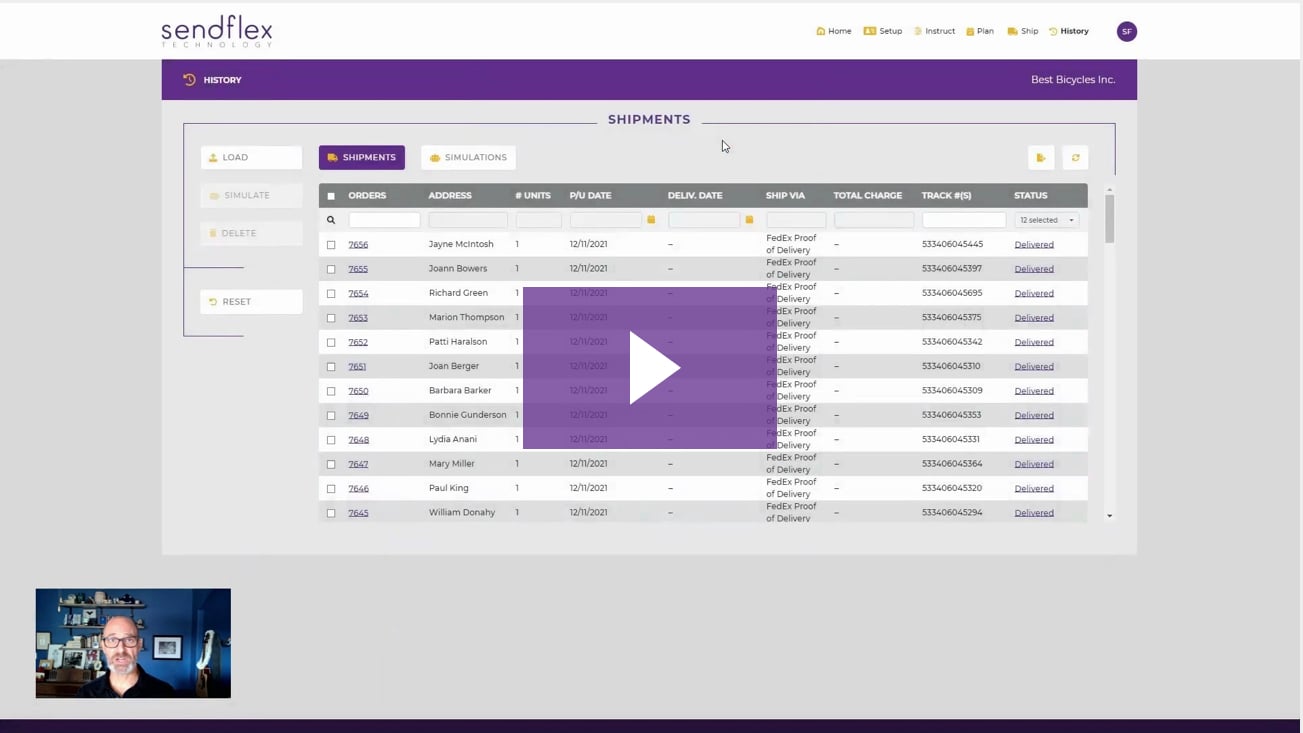 Store and Retrieve Signature Proof of Delivery for 7 Years or More
Many shippers must adhere to various corporate governance audit controls and insurance regulations that require proof of deliveries of controlled substances or valuable products. These requirements can add an administrative compliance burden and costs to your organizations.
Watch the video to see how Sendflex can help with your regulatory SPOD compliance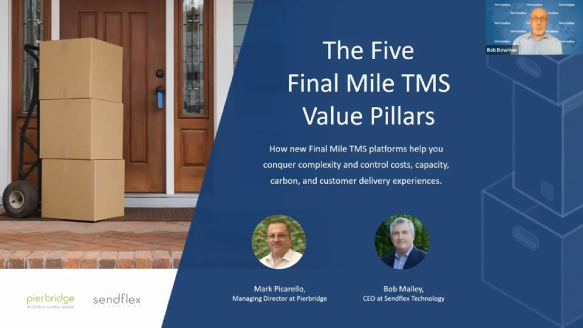 The Five Final Mile TMS Value Pillars: How new Final Mile TMS platforms help you conquer complexity and control costs, capacity, carbon, and customer delivery experiences
Final mile delivery volumes continue to increase with parcel shipments expected to double by 2026. Meanwhile, carrier rates are rising because of constrained carrier capacity, driver shortages, and higher fuel costs. Consumers are demanding a wider variety of free delivery choices like same-day and over the threshold. In response, shippers and their service and technology partners are implementing omnichannel delivery strategies and diversifying their carrier mix. But these require more extensive planning and decision support throughout the order-to-delivery cycle.
Learn how final mile TMS capabilities will help shippers control costs, maximize capacity utilization, minimize carbon, and delight customers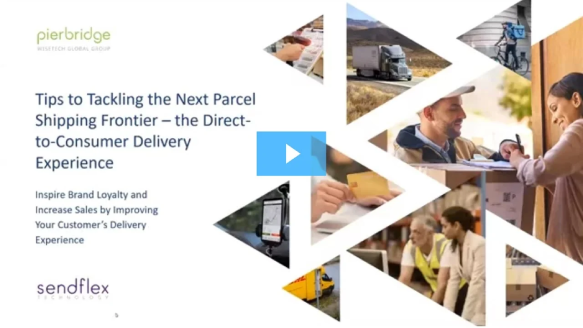 Tips to Tackling the Next Parcel Shipping Frontier – the Direct-to-Consumer Delivery Experience
Today's consumers are more demanding with higher delivery expectations. They expect more delivery choices, real-time tracking, and on-time arrival of undamaged orders with the least amount of waste. Returns need to be free and convenient.Shippers need to innovate a whole new generation of capabilities, shifting the focus from shipper automation to optimizing the quality of the direct-to-consumer delivery experience.
Stay Informed
Get the Delivery Experience
in Your Inbox
Sendflex regularly publishes articles, ebooks, and webinars that will help you optimize the B2C customer delivery experience. Sign-up to receive notifications when new insights are available.