Article:

Parcel Orchestration Needs High-Speed Parcel Optimization Capabilities

The eCommerce market is exploding, with the global value predicted to reach $6.39 trillion by 2027. The dramatic shift in consumer shopping behavior that was first prompted by the pandemic has put business-to-consumer (B2C) transportation in the spotlight, creating both exciting opportunities and daunting challenges for high-volume shippers.

Many parcel shippers are feeling the pressure and struggling to scale and adapt their operations to meet the demands of the complex omnichannel distribution environment. Despite their best efforts to automate processes using legacy shipping systems, many find themselves tangled in a web of costly custom programming and never-ending project timelines.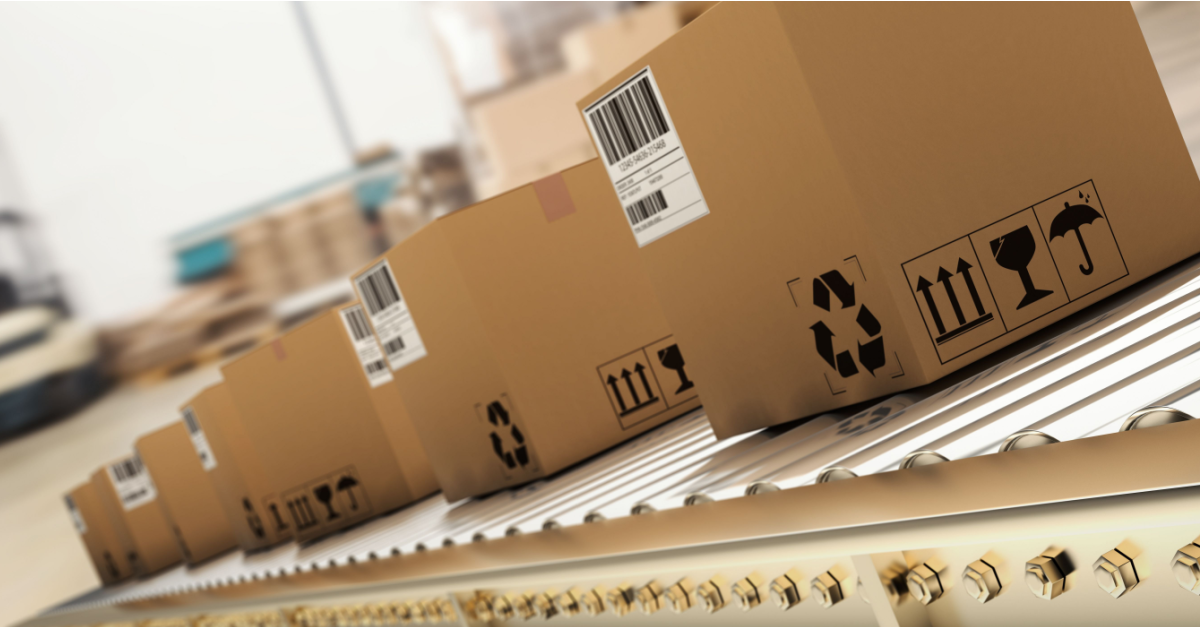 But wait, there's hope! In a quest to overcome these challenges, more companies are adopting the next generation of parcel optimization technology to better manage their B2C carrier networks and omnichannel fulfillment strategies. This includes parcel orchestration platforms that automate eCommerce fulfillment processes and enable shippers to streamline operations, reduce costs, and meet modern consumer expectations. This blog will dive into specifics on how parcel orchestration is revolutionizing the parcel shipping industry and driving operational and transportation optimization for high-volume shippers.
Parcel Orchestration Needs High-Speed Parcel Optimization Capabilities
Legacy multi-carrier parcel shipping systems traditionally focus on basic shipping execution functions such as pinging carrier APIs for rates, labels, and tendering and tracking shipments. These systems rely on scripted business rules for customer-specific shipping requirements which requires expensive customizations and prolonged deployments, extending time to benefit. Legacy shipping systems do nothing to optimize complex and timely decision-making in shopping carts, order fulfillment and other processes upstream from shipping execution.

The new generation of cloud-native parcel management systems picks up where legacy systems leave off. These intuitive, no-code software platforms give shippers the insights and control they need to optimize shipments in the planning phase, without the hassle, expense, and technical expertise required by traditional parcel management systems. Parcel orchestration platforms add a layer of intelligence to parcel management processes across the enterprise and throughout the order-to-cash cycle. They focus on controlling parcel spend and cube utilization while making and keeping customer delivery promises.

The power of parcel orchestration lies in its ability to link to enhance enterprise systems like eCommerce web stores, order management systems (OMS), transportation management systems (TMS), and warehouse management systems (WMS) with high-speed optimized routing and rating capabilities across a diversified carrier network. By supporting parcel management processes within these systems, shippers can implement flexible, intelligent and cost-effective parcel fulfillment planning strategies They can also be used to access network-wide data that can be used to forecast future needs and measure simulated transportation outcomes.
How Parcel Orchestration Cuts Operational & Transportation Costs
High-performing parcel orchestration systems not only open the door to optimized planning decisions but also run "what if" simulations. Here we explore how parcel orchestration capabilities create significant cost savings.
Rating & Routing Engine
Intelligent parcel orchestration platforms play a vital role in supporting the modern omnichannel approach for high-volume shippers with thousands of potential fulfillment centers. These systems feature on-board, high-speed routing and rating engines that allow shippers to compare delivery costs based on factors like inventory availability, shipping costs, and the promised delivery date. With the ability to process up to 7,000 transactions per second (compared to just 2 per second using legacy carrier APIs), parcel optimization platforms far outperform slow and unreliable carrier APIs, leading to increased efficiency and carrier cost savings.

These advanced parcel management systems support unmatched scalability in the e-commerce space. They give companies the ability to respond instantly to increased shipping demand without the need to scale human resources to manage increased parcel volumes.
No-code, Configurable Instructions
Parcel orchestration systems empower shippers to regain control over their parcel shipping processes with no-code, configurable instructions. Logistics managers can easily configure rules without relying on extensive customization or third-party intervention, enabling them to implement changes instantly. This approach shifts control of business rules management from IT and engineers back to logistics teams, who possess a deeper understanding of shifting parcel shipping and its impact on overall transportation costs.
No-code parcel orchestration systems also shorten the time to benefit and improve operational agility, by allowing organizations to adapt flexibly and swiftly to changes in the market or service reliability. With greater control over parcel spend, logistics teams can quickly reduce parcel spend to increase profitability and the company's bottom line.
Cartonization
Cartonization is a key feature of intelligent parcel orchestration systems that minimizes unexpected dimensional weight adjustments and packaging waste. For shippers utilizing standard carton sizes, parcel optimization platforms analyze item-level data to determine the best-fit carton sizes for each SKU. By optimizing packing, these systems reduce dead air in packages, ensuring that each parcel is shipped in the most efficient and responsible manner possible.

Parcel orchestration systems that incorporate cartonization offer several cost-saving and environmental benefits. They control per-package transportation costs and reduce operational and labor costs by streamlining and guiding packing best practices. Cartonization also reduces the total space parcels occupy in transit, reducing the delivery carbon footprint and improving overall sustainability metrics.
Shipping Execution
Most high-volume shippers already have productive legacy shipping systems in place to print labels. Parcel orchestration platforms can replace these systems or enhance them with better decision-making capabilities.
"What if" Simulations
Parcel orchestration systems also apply configurable instructions to shipping history data to support "what if" simulations that enable shippers to explore cost-saving and delivery performance opportunities. Simulations can be used to answer questions like:
What if we had used a different carrier for this distribution center in January?
What if FedEx increases its rates or limits pickup during an upcoming peak period?
What if we used different sized cartons?
These simulations provide valuable insights into the potential impacts of alternative carrier selections or changes in shipping strategies, helping managers make informed decisions to optimize their parcel shipping processes.
Unlock Savings with Sendflex's Next-Generation Parcel Orchestration Platform
As the digital retail market continues to evolve and home delivery demands increase, high-volume shippers must adapt to stay ahead of the curve. Parcel orchestration systems, with their advanced parcel optimization and simulation capabilities, offer a comprehensive solution to reduce operational and transportation costs while meeting the challenges of modern parcel shipping.

By implementing a next-generation parcel orchestration platform, logistics professionals can optimize rating and routing strategies, take control of configuring no-code instructions, improve packing processes, execute shipments, and then use data to simulate future scenarios. These features not only streamline parcel shipping and enhance efficiency but also contribute to significant cost savings in an increasingly competitive market.

Don't let complex parcel shipping management hinder your company's growth and profitability. Request a consultation with Sendflex today to explore the benefits of parcel orchestration.
LEARN
Download
The Five Parcel TMS
Value Pillars
EBOOK
Learn why controlling costs, capacity, carbon, and customer experiences matters in the B2C delivery economy
Shippers who are used to relying on a primary parcel carrier with unlimited capacity must now manage a broader portfolio of carriers, all with different capabilities, performance records, constraints, and rate structures.